This bio-charcoal has different making crafts from sawdust briquette charcoal, and it's good for both GRILL and shisha.
It is also very good for being marketed in super markets aiming to family and party usage.
Specifications:
Raw Materials: bamboo powder
Ash: <4%
Moisture:<3%
F. C.:>92%
Burning Time: 4 hours
Easy to ignite, no dirty, no smoke, no odor
Size & Shape: Normally, 3cm for shisha and 20cm for BBQ, customized according to clients' requirements
Packing: 10kgs/carton (Clients' Logo can be printed as per requirements)
MOQ: 26MT(40FT*1)
Capacity: 600MT/month
Delivery: 25-30 days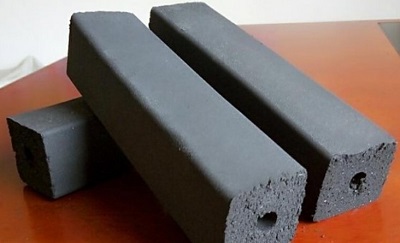 This product can be made to any length according to clients' requirements, nomrlly 3cm length for shisha and 20cm length for BBQ & restaurant.